Who we are and what we do?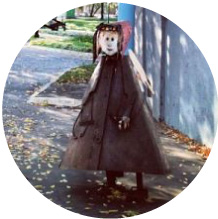 The Sakharov Center organizes:
A multifunctional educational space which houses discussions pertaining to relevant cultural, social, and societal issues which are ignored by mainstream Russian media.
Discussions, debates, public lectures, seminars, movie screenings and memorial events.
A permanent museum exhibition dedicated to the history of oppression and resistance to oppression in the USSR (Soviet ideology and myth, Gulag and political repression, dissident and nonconformist movements) and to the life and works of Nobel Prize laureate Dr. Andrei Sakharov.
Exhibitions of contemporary photography through the FOTODOC initiative.
Temporary exhibitions encompassing a wide variety of subjects from fine art to history.
Library with a unique collection of works on contemporary Russian history as well as information on the life and works of Dr. Andrei Sakharov.
Theatrical events.
A space where a diverse array of non- governmental organizations and initiative groups can meet and interact.
International cooperation between a variety of specialists, historians, human rights defenders, civic activists, opinion makers, journalists, and artists.
Mission

The mission of the Sakharov center is to keep alive and develop the legacy of Academician Andrei Sakharov. We seek to develop a historical consciousness of Soviet totalitarianism and the resistance to oppression; promote values of freedom, democracy, and human rights; support a robust, comprehensive, and free discussion about relevant historical issues, human rights, and humanitarian problems; and aid the creation of civil society in Russia.

Constituent documents
      Donors
Our current work, as well as the project for turning Academician Sakharov' study into a memorial museum, are supported through private donations. We are grateful for their help, confidence and participation! You can find out more about private donationshere.
We also receive funding and grants from institutional donors:
Foundation Sreda
Ministry of Foreign Affairs (Netherlands)
       Сontacts
105120 Russian Federation, Moscow, Zemlyanoy val, 57, bld.6
Tel:    +7 (495) 623-44-01
          +7 (495) 623-44-20
Email: info@sakharov-center.ru